28th Annual Chemometrics Symposium
November 7th, 2013
Jaarbeurs Conference Center, High Five beursvloer,
Jaarbeursplein, Utrecht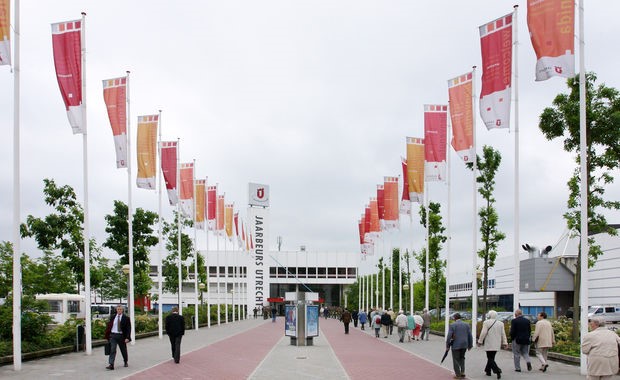 This year the 28th Annual Chemometrics Symposium of the Dutch Chemometrics Society on November 7th is part of the The Analytical Challenge conference on analytical chemistry and life sciences and the Labtechnology 2013 fair.

Program with short titles
9.00 Registration, coffee and plenary TAC lecture by Ad Bax.

11.00 Paul Eilers – Opening
11.15 Gianluca Baio –
"Come to the dark side: we got cookies! An introduction to Bayesian statistics"

12.15 Walking lunch / Poster session

13.15 Ron Wehrens – "Stability selection in metabolomics applications"
14.00 Jasper Engel – "Adapting MANOVA for analysis of -omics data"
14.30 Coffee/tea break
14.45 Johan de Rooi – "Sparse (blind) deconvolution with L0-penalties"
15.15 Marjan Sjerps – "Measuring evidential strength of chemical observations"
15.45 Winning Poster Announcement

Language
The official language of the symposium will be English.

Posters
Participants are invited to share their work during the poster session that will take place during the lunch break. A poster prize (100€) will be awarded to the best poster. If you want to submit a poster, send an e-mail before 24th October 2013 with title and abstract to DCS2013@xs4all.nl. Then please bring the poster (A0 format) to the registration desk on the day of the symposium.

Venue
The meeting will take place at the Jaarbeurs Conference Center, High Five beursvloer,Jaarbeursplein, Utrecht.
Visiting address:
Jaarbeursplein
3521 AL Utrecht
Telephone: + 31 (0)30 295 5911
Jaarbeurs Conference Center Utrecht is located in the center of Utrecht and is therefore easily accessible using public transport. For train passengers, Utrecht Central Station is right next door. From Central Station, follow the signs 'Jaarbeursplein' for the five-minute walk to Jaarbeurs Conference Center Utrecht.

Registration
Registration is required. You register for The Analytical Challenge at web page http://www.theanalyticalchallenge.nl/inschrijven. Registration fee is 50 euro, students pay 15 euro.

Organizing Committee
Paul Eilers, Erasmus MC Rotterdam
Jeroen Jansen, Radboud University Nijmegen
Bülent Üstün, MSD Oss
Margriet Hendriks, University Leiden
Eduard Derks, DSM Geleen
Gerben Mooiweer, Douwe Egberts Utrecht